The struggle for food sovereignty and women's rights go hand in hand in Uruguay. Karin Nansen, founding member of and coordinator for REDES, Friends of the Earth Uruguay, the chair of Friends of the Earth International, talked to us in 2015 about how the struggles for sustainability and equal rights are interconnected. A story that is more relevant than ever.
Like all of Latin America, Uruguay is changing fast. The country battles a myriad of environmental issues that drive each other like cogwheels in a machine: water issues, deforestation for large scale agriculture, biodiversity loss, the rise of GMO soy and corn, overuse of pesticides and fertilizer. REDES, Friends of the Earth Uruguay, looks at environmental issues from the perspective of social justice. REDES stands for Red de Ecologia Social, network for social ecology. Karin Nansen, founding member and coordinator, explains what these intertwining issues mean for REDES' practice: the NGO opposes free trade agreements, campaigns against the privatisation of water and is involved with a seed network for biodiversity in agriculture, which they want to keep GMO-free. Soon, she adds, shale gas will be an issue in Uruguay. And most importantly there's the struggle for food sovereignty. And this, Nansen explains, is part of the struggle for human rights and gender equality.
What is food sovereignty?
"Food sovereignty is the right to determine what your food system looks like. When talking about feeding the world population, usually it's about whether people have access to food, whether they get an honest price for their products, and whether they get enough money when they sell their land to a big agricultural company. But food sovereignty is much more profound. It's about the right to work the land, to determine what you grow and for which market. It's also about the right to healthy food, to culturally appropriate food, to agro-ecology: the opportunity to grow food sustainably. In Latin America the movement for food sovereignty is carried by NGOs, amongst which the international farmers' movement Via Campesina.
In Uruguay it doesn't seem to be so bad; we don't have the huge problems Paraguay has. There, a right-wing government allows people to be forcibly removed from their land. Here we have a progressive government, one that still believes in the promises of agricultural development though. In Uruguay people are not getting killed, but they are being offered money for their land, currently a lot of money. Not everyone sells their land though. The ones who stay, have to deal with social pressure and contamination of their land, crops and water with GMO seeds, pesticides and fertilizer.
This is the same as landgrabbing, but through other means. People are still being removed from their land. For the individual it might not always be too bad, but for the country it's horrible. In the last ten years 20 percent of the farmers has retired, 70 percent of which were small-scale farmers with only 1 to 10 hectares of land. We have deforestation, we have problems with water contamination, especially with fertilizer. The entire way our country is developing is extremely bad for biodiversity and people's autonomy.
Sustainability, human rights and the struggle for equality are therefore part of the definition of food sovereignty. That is what autonomy means. Women especially have been crucial in developing the food sovereignty movement, because they play a fundamental role in food production."
What is the fundamental role women play in the food system?
"Usually, the man is seen as the 'producer' of the farm, and women as his 'helper'. When an agronomist visits for a business talk, he will ask for the husband. But women participate in production in the field just as much as men do. Generally speaking, women are more often the ones responsible for growing the food the family eats. Men more often grow cash crops for the national market. Growing your own food is not just important in the domestic sphere but in the public sphere as well. If it wasn't for food production for the family itself, a lot of small farmers would no longer exist. Many farms that only produce cash crops end up being not economically feasible. It is the food grown by womenthat sustains the entire local food system."
How is women's perspective on the food system different?
"Women who are farmers think about investments in a different way, make different decisions about seeds and soil treatment, because they think about food production in the long and very long term. Their piece of land has to feed the family until the end of times, in a healthy way. Often it's also women who care for the elderly and children, and who are directly involved in what food means for the health and future of the family.
In the late '90's Uruguay was hit hard by the economic crisis. In the preceding years, men had invested in heavy machinery for the cash crops, because usually they are the ones who decide what the money is spent on. Many peasant women we talked to said: 'If only our husbands had listened to us, then we would not have been in such deep debt'. It is necessary that women have the right to make their own economic decisions."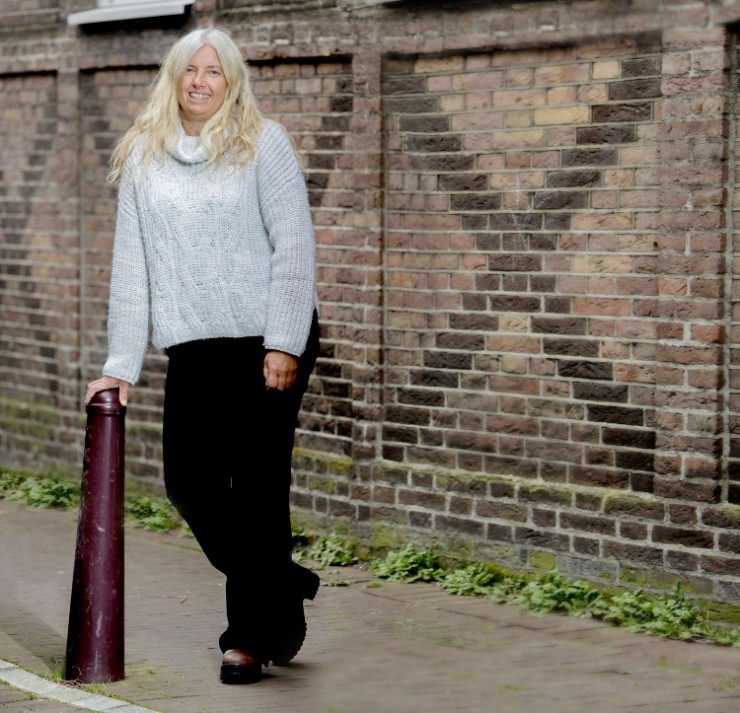 REDES wants to acknowledge the role of women in the food system. What does that mean exactly?
"Yes, what does that mean? Do you want to start paying them, or what? This is a process of experimentation. At this point, we mainly want to give women a voice. They are political actors, they have power, and they have to wield that power. Uruguay is inspired by the countries around it. In Brazil, Paraguay and Chili, women's groups are part of Via Campesina. In Brazil there is a strong chapter of the World March of Women, engaged in building food sovereignty and agro-ecology. Then there is the network of Rural Women Groups, who are obviously women-only. The seeds network we have here is aimed at families. For representation and local contacts, we are trying to have at least 50 percent women involved. If you think like this, your strategy changes."
How has it influenced your strategy?
"Women need to be part of the seeds network, a collaboration of different organisations that consists of 27 local groups. It works like this: farmers receive seeds and give back a part of the harvest, not necessarily the same kinds of seeds. We assess the needs within the network, the kinds of seeds that are available and what kinds of crops are being produced. The knowledge about agriculture, the skills and the needs of women are all crucial for this. Family agriculture is done for a large part by women and functions as a living seed reservoir of cultural heritage. Biodiversity in agriculture is dependent on this. Traditional corn varieties, for example, disappear when there is only production for the market."
Do you feel the effects of the rise of GMO corn and soy?
"We have always been told that local agriculture and large scale agricultural projects will be able to coexist. That is not true. The rise of GMO soy is enormous. There is one million hectares of GMO soy here, and the small farmers who have their plots next to a big farm, have issues with contamination of the water with pesticides and fertilizer. The other threat is GMO corn. Our research has proven that there is contamination between GMO corn and local corn varieties. In the seed network we put a lot of effort in screening the seeds, because when farmers in the network cannot farm GMO free, they cannot sell their corn products as organic. That is a huge problem.
But in this struggle, we encounter the same difficulties that free trade and investments agreements cause everywhere: large international companies demand rights on the basis of signed agreements, independent of the effects. And they force Uruguay to follow through on the agreements no matter what the consequences are, via a tribunal for investor-state disputes.
We fear a similar thing will happen with shale gas – soon there will be explorative research to determine whether it's feasible to frack for shale gas here. But as a result of bilateral investment agreements, there is a possibility that the government will not be allowed to decide, afterwards, that it doesn't want shale gas. This way, the people lose their autonomy. This is no idle fear. Philip Morris, the Swiss tobacco giant, has recently filed a disagreement with Urugay at the ICSID, the international centre for solving investment disagreements, part of the World Bank. They do this to stop our anti-smoking-measures. They can do this because we signed a bilateral investment agreement with Switzerland."
Are cities affected by migration from the countryside?
"In a way, the farmers who sold their land don't have such a bad life in the city. Often, these are members from older generations who had nobody to inherit the farm.They got good money for selling their land, so they didn't fall back into poverty. But Montevideo, our capital, is having an increasing impact on the surrounding environment and people in the city are more and more unaware of what is happening in the rest of the country. Fortunately this awareness can increase suddenly and that can cause positive change. In 2013 we had a problem with the water supply. Overuse of agrotoxins and fertilizer had caused a major algae problem. That was a wake-up call for the city dwellers. They started wondering: what is happening with our water? And why? People wanted to know exactly what was going on and it became a big scandal. Currently there is a call from the cities for labelling food that contains GMOs."
Are women not better off in the cities than on the countryside?
"We focus on rural women, but not because we want to keep women in their traditional role. Of course it's true that making your own money is important, that access to and equal rights on the job market are ways to emancipation and autonomy. But there are a lot of rural women. This is not a romantic story. In the 90's, when peasant women groups just started, we had a difficult time. It can be challenging to convince husbands to let women leave the house to go to meetings.
The movement is carried by strong women but those are not the only women you want to reach. Sometimes it's just a case of making sure they are able to attend on a practical level. At the seeds festival this April, for example, we are making sure people can take their kids with them. There are activities for them, guardians. If we don't provide this, a lot of women will not be able to attend."
Does the struggle for women's rights rub some people the wrong way?
"Often people don't talk about gender, because it's an easy way to get into trouble. It's not easy to talk about feminist issues. REDES works from a feminist perspective, but many women we work with do not identify as feminist, often because they fear social exclusion. And if they don't want to, they don't have to call themselves feminists. But we are honest and open about where we get our perspective from."
What do you have to watch out for when stressing the empowerment of women?
"We should watch out that women, instead of being seen as poor victims who need help, now don't become saints who have to save the earth. Women are not 'closer to nature' than men or anything like that. And they are not better than men.
The sexual division of labour is a custom, a cultural construct, it is not based on anything essentially 'male' or 'female'. But because of their cultural role, women at this moment possess specific knowledge that is not being acknowledged. This is why it's important for us that men and women share their roles. That women are being heard and their knowledge is taken seriously, and also that men feel supported to take on a different role. Unfair sexual division of labour should not get in the way of a sustainable and honest food system."